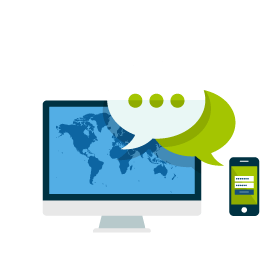 SMM - Social Media Marketing
An effective social media strategy can help your business grow an audience. We maintain your social presence by engaging with your company's followers.
We are a full service SEO agency and our social media experts help establish your business, identify your target audience, create engaging shareable content and finally link up your social media marketing with all other aspects of your online marketing.
We will tailor a Social Media Marketing strategy for your brand and your audience. You'll get fully supported and managed social programs, content planning and generation, as well as blogger outreach and video distribution among other services that are aimed to attract new customers and increase your profitability.
Our Social Media Marketing Service gives your business the ability to connect and share information to potential clients leading to an increase of brand, product or service awareness. The results of Social Media Advertising are reflected in the number of shares, comments, likes and views. Social Media Marketing is focused in the most popular social media website platforms like Facebook, Google+, Twitter, Pinterest and LinkedIn.
Setup & Custom Profile Design
Our case studies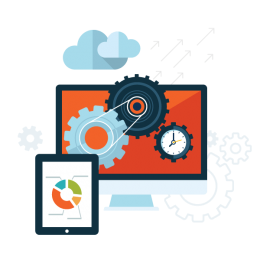 Coming Soon
Tell us about your project
Start your lead generation today.
Our team of professionals make sure that your business is socializing with the right people and in the right way. Let your social media marketing campaign be handled by professionals. Reduce sales cycle time from weeks to days.
Testimonials
Aggressive Search Engine Marketing

By hiring WebSEO we help drive targeted website traffic and qualified clients to your business. We are an experienced SEO firm with a proven track record. We stand behind our services and offer a no risk 100% guarantee. If within 60 days your business is not found on *page 1 of Google, Yahoo and Bing you will not be obligated to pay us until your business is on page 1. *(This includes website, video or Google Plus business directory.)